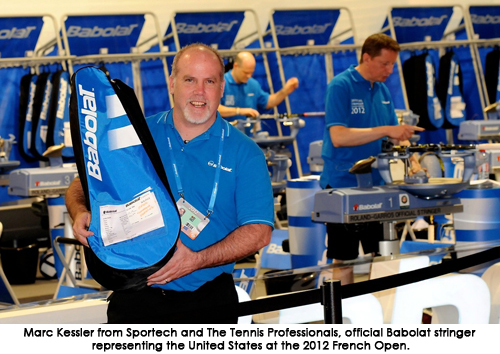 Need your racquet strung the same day?
The Tennis Professionals stringing staff offers a 24 hour turnaround no matter how many racquets you need.
We string all types of racquets: Tennis, Squash and Racquetball.
We offer many different types of string from basis synthetic gut to natural gut and everything in between.
If you like polyester strings, we offer all the top brands.
We specialize in hybrid string combinations to customize your racket stringing.
25 year certified member of United States Racquet Stringers Association (USRSA)
Luxilon, Technifibre, Prince, Babolat, Wilson, Gamma, Head
Our most popular strings:
Solinco Tour Bite, X Natural – Luxalon ALU, 4G and Savage- Babolat VS Gut, RPM, and Xcel – Wilson NXT, Synthetic Gut, Revolve and Sensation – Gamma TNT Tour and Live Wire – Dunlop and Prince Synthetic Guts in a rainbow of colors.