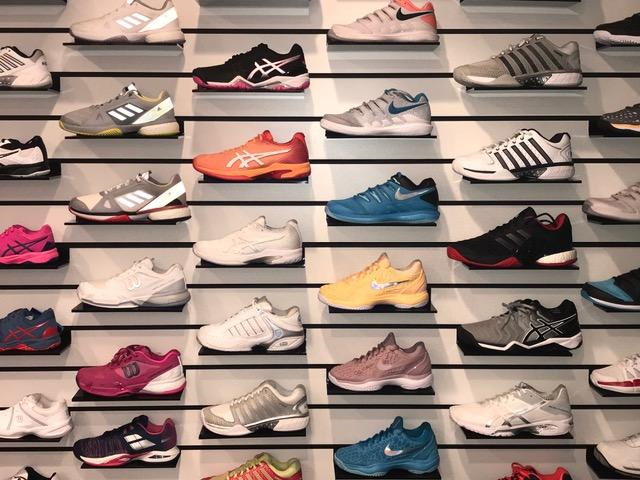 With over 75 different styles of tennis shoes, the Tennis Professionals has the largest selection of tennis makes and models catering to all types of foot needs.
Nike, Asics, New Balance, Babolat, KSwiss and Wilson are just some of the premium brand names we carry.
Our staff will take the time to fit you considering court surface, arch support, toe box, cushioning, sneaker weight and stability.